When on the go, most of us have a "go to" style of handbag we end up using time and time again, in spite of owning many more. This isn't necessarily a bad thing, if that "go to" style is comfortable, versatile and fashion forward. The problem is most of us stop at comfortable and tend to ignore the other two!! We end up looking exactly the same every day, unintentionally sporting a "uniform" and loosing all sense of style.  
Here is where I'd like to introduce the Wayúu Mochila.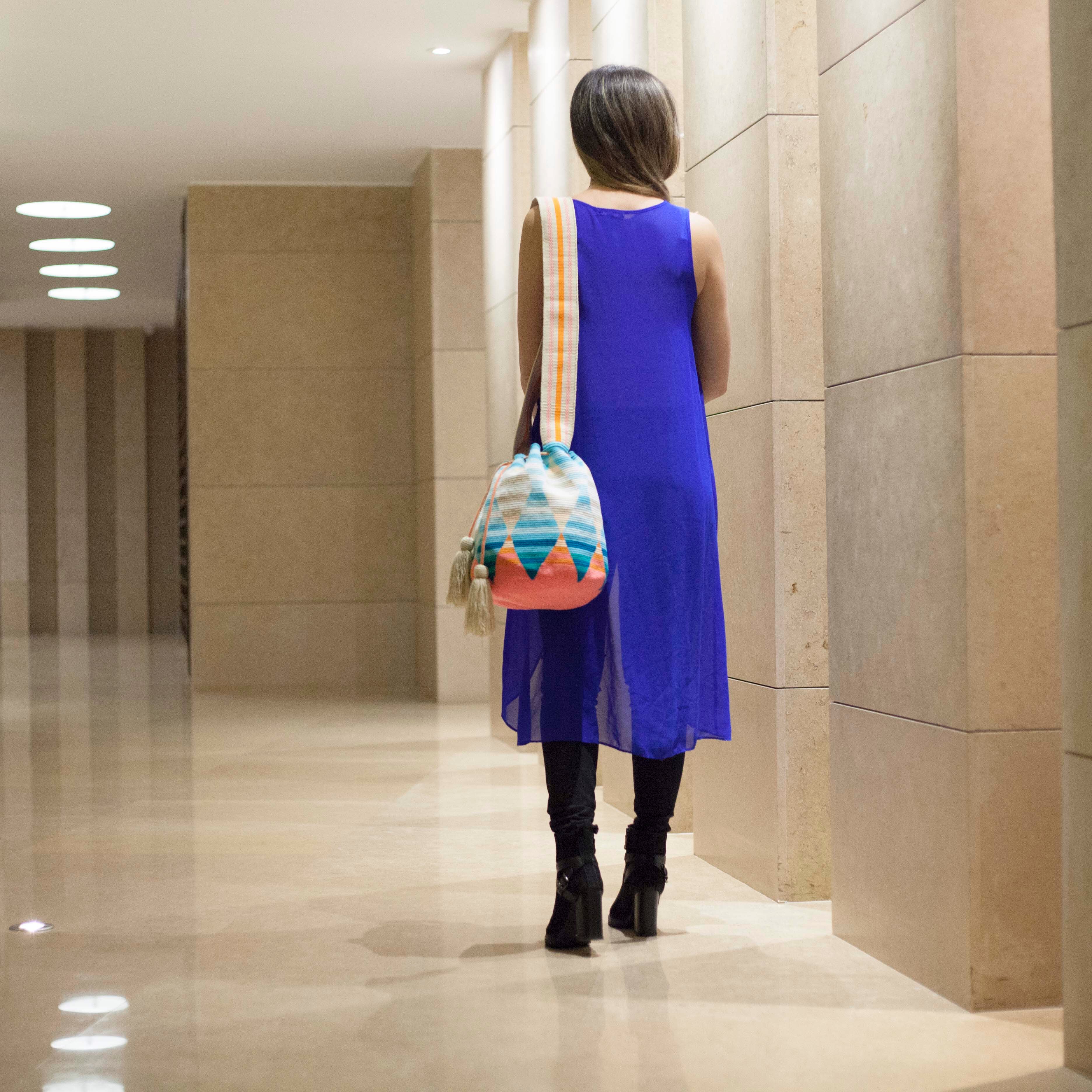 By definition, a Mochila is a bag used to transport provisions during excursions and travels, made with a resistant fabric, often waterproof that is carried as a backpack. Since most of us are not down with wearing a backpack or travel on the daily basis, the Mochila I want us to consider does not have such a limited description. It is in fact most often worn cross-body, leaving us with our hands free!  Take it from a busy mom of two, living through Chicago winters, hands free is a game changer!
But not only that, it is so versatile that it can be used on one shoulder and even have a shorter strap.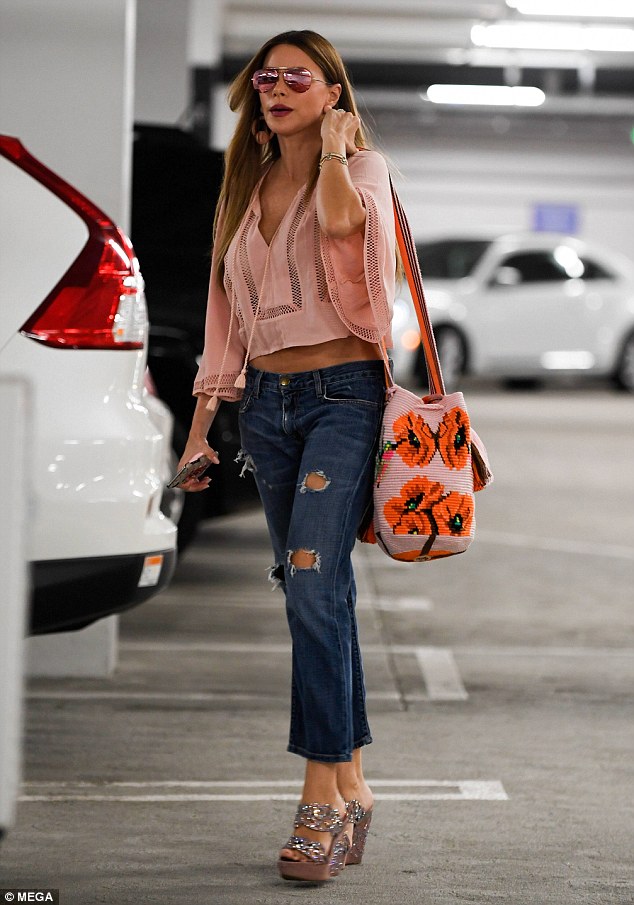 Sofia Vergara - Image Credit The Daily Mail UK
It is true, there is only one Sofia Vergara, but any of us can rock a Mochila while running errands in comfy jeans, basic top and sunglasses. Forgo the high platform heels and choose comfortable flats instead and you are ready to tackle that grocery shopping list or grab some brunch with friends. 
A fun colored and patterned Wayúu Mochila brings dimension to day to day runs with your basics on (black slacks and white top anybody?), making choosing the right outfit an easy task.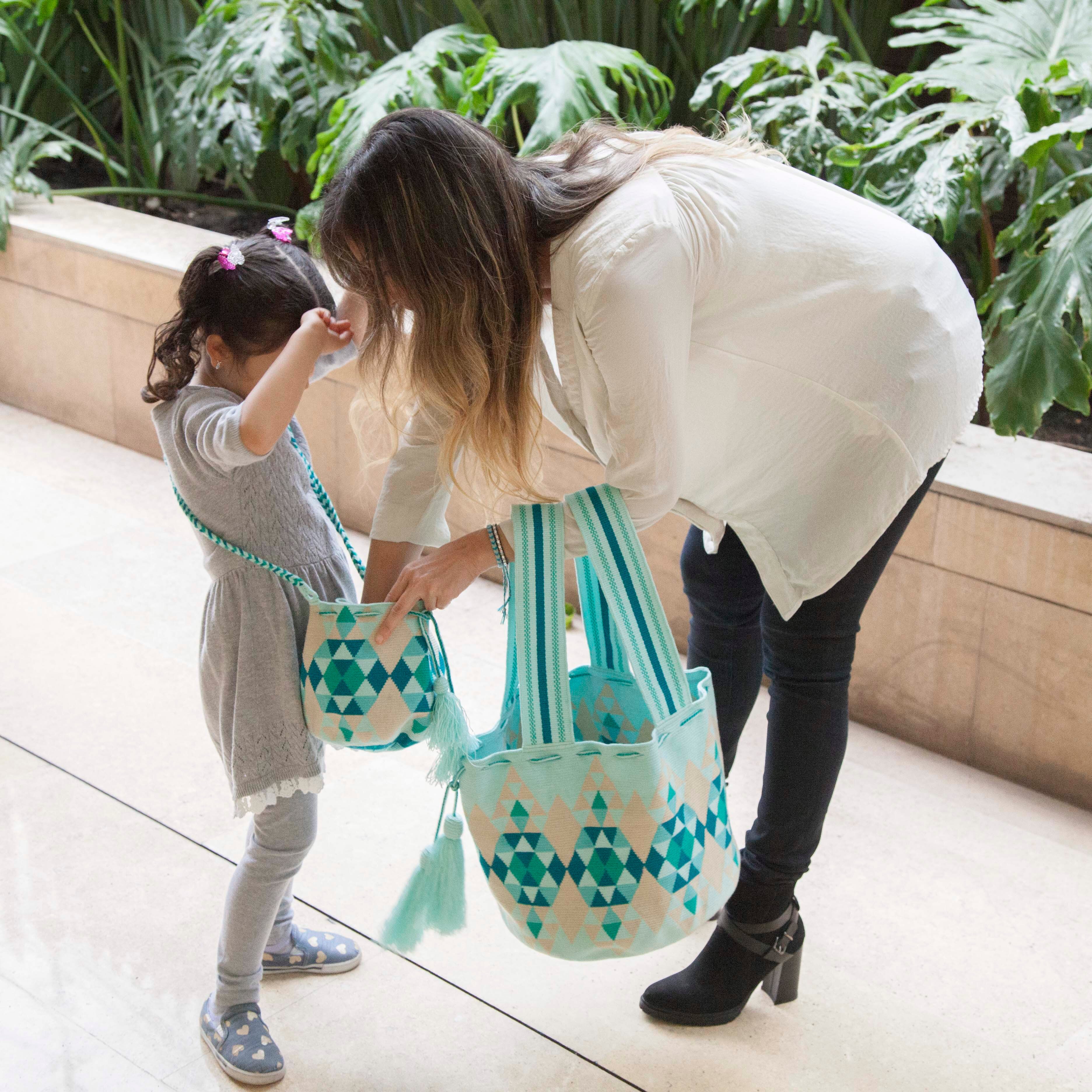 Going out? the right Mochila will bring a new flair to your outfit that nobody saw coming! Keep all your essentials with you, without sacrificing style.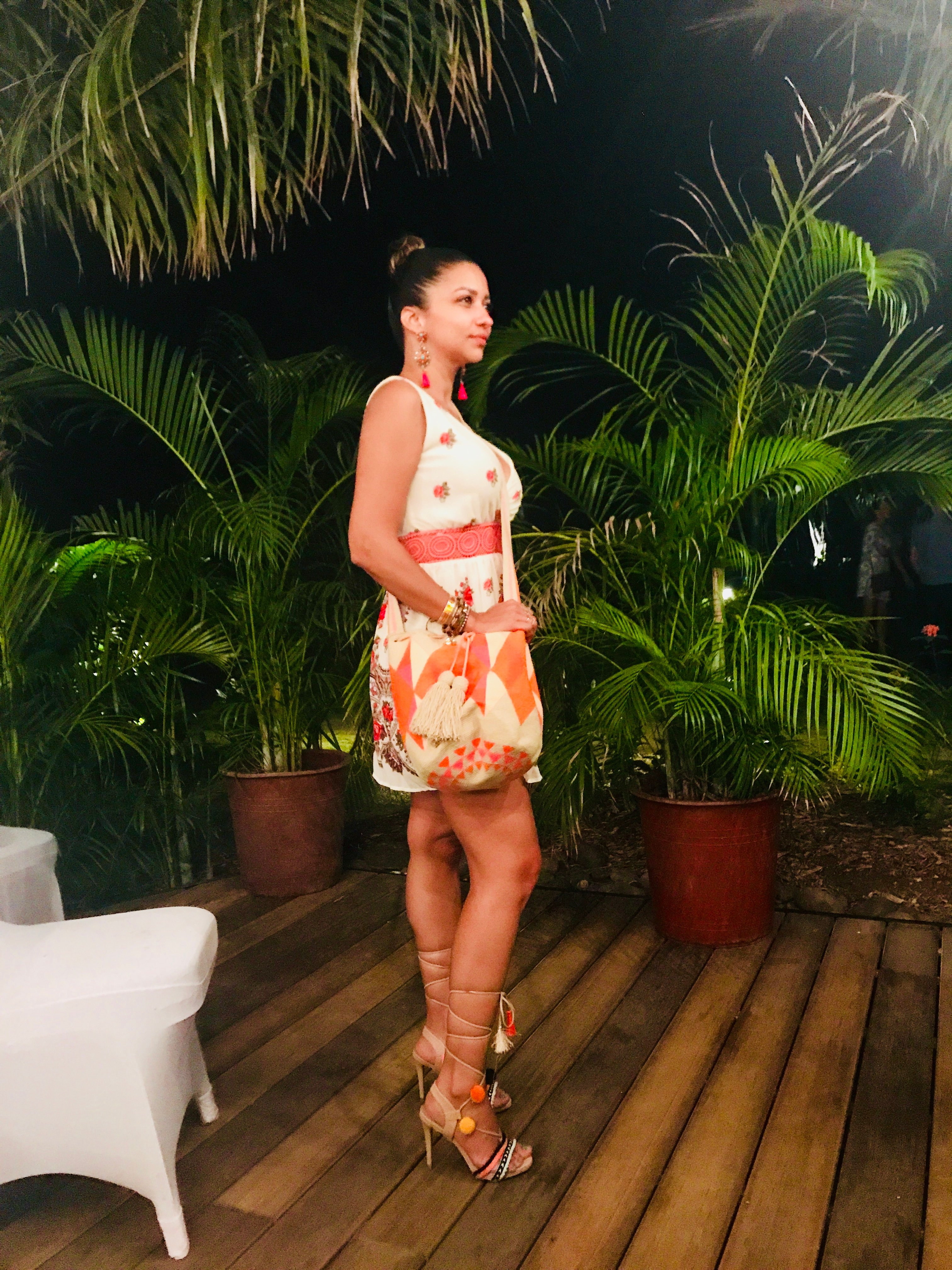 Wayúu Mochilas are wearable art, not needing to be matched exactly to the colors of what you're wearing. that makes the decision to wear one that much easier, since it would go with literally everything.
Not into bright colors? no problem! Although Wayúu Mochilas are known for their vibrant designs, SUSU Mochilas come is a wide range of earth tones and darker hues that keep things interesting without compromising your personal brand.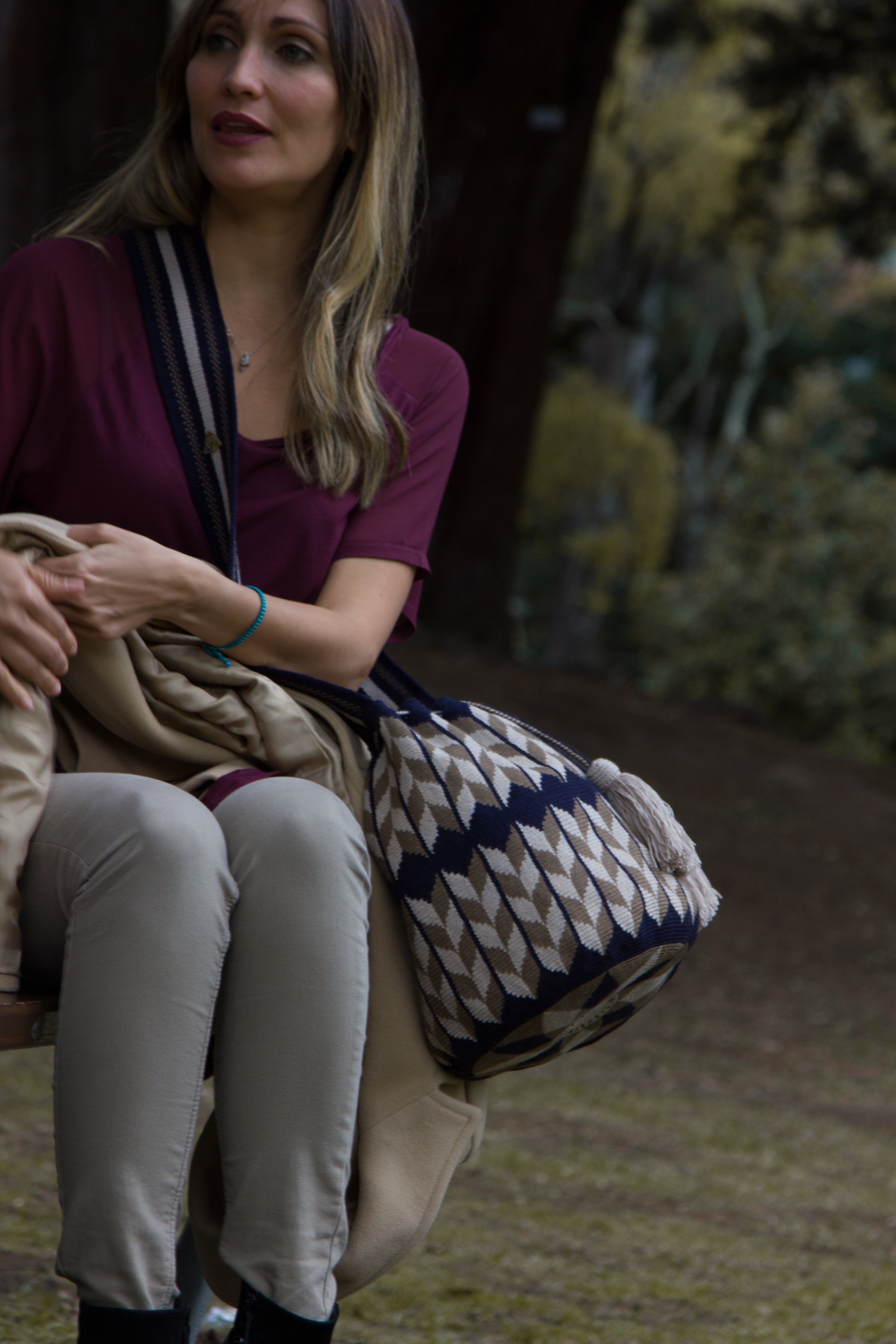 But if all of that wasn't enough, SUSU Mochilas are Fair Trade and made sustainably and buying one provides steady incomes to the most talented Wayúu artisans and their families!
Be fair, look amazing and help make the world a better place!